Francqui Start-Up Grant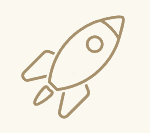 In the ever-evolving landscape of scientific research, the support and encouragement of young academics are crucial for the continued progress of knowledge and innovation. Young academics often bring fresh perspectives and unconventional approaches to scientific challenges.
That is why, since 2019, the Foundation started to award start-up grants to promising researchers from Belgian Universities. The allowance offers financial stability to young academics during the critical early stages of their careers, and empowers them to embark on their scientific journeys. Furthermore start-up grants provide opportunities for individuals from underrepresented backgrounds to pursue a career in science.
[Consult the list of titulars]
---
Description and rules
The Francqui Foundation proposes to award every two years a research grant to the University with the name « Francqui Start-Up Grant » (or « Collen-Francqui Start-Up Grant » in the bio-medical sector). The allowance is up to 200.000 euros, half of which will be financed by the Francqui Foundation and the other by the University itself.
The university agrees to deposit at the beginning of the mandate the full compensation (200.000 euros) on one account.
This allowance focuses on young researchers under the age of 40, who wish to be recruited by the University as academic staff (ZAP). In particular, this mandate can be awarded to an excellent young researcher for whom this allowance is an attraction to accept the University's mandate, or even to a brilliant researcher who does not yet belong to the academic framework that the University wishes to retain. The holder of this mandate bears the title of « (Collen-) Francqui Docent » for a period of three years.
Possible financing goals are :
– the acquisition of laboratory equipment necessary for the research
– recruiting a postdoc or doctoral student
– a reduction in teaching assignments
– other expenses related to the research
In the spring of this academic year and at the latest on May 15th, the candidate selected by the University, will be nominated to the Francqui Foundation. The submission must contain a clear motivation and convincing. The Francqui Foundation reserves the right not to grant the allowance if the file does not meet the strict quality criteria.
At the end of his mandate, the titular is asked to have a concise report to the Foundation with a description of his/her activities and scientific results.
---
File a submission
The deadline for applications to the Francqui Foundation is May 15.
These applications are submitted via the enclosed forms:
Filled in and signed application form;
the candidate's curriculum vitae;
a lettre clearly describing the candidate's work.
In addition to submitting a hard copy of the application to the Francqui Foundation, an electronic version must also be sent.