Our mission, activities and values 
Mission 
Our mission is to promote the prestige of the unselfish fundamental research by fostering higher education and scientific advancement in Belgium.
How do we realize this mission? We recognize and reward outstanding scholars, promote national and international inter-university collaboration and exchanges, and give support to promising research endeavours.
By offering unwavering moral support to our scientists, we have a profound and lasting impact on the nation's intellectual landscape, serving the public interest.
As we look to the future, we continue to inspire and nurture the pursuit of knowledge and innovation in Belgium and beyond.
---
Activities
To make our objectives a reality, we work around following four major initiatives :
1) The Francqui Prize (or Francqui-Collen Prize in the bio-medical sector) is meant to recognize the merit of a Belgian scholar. The Prize represents an important financial amount, but it also has an irrefutable prestige by the presentation of the Prize by the King himself.
2) The Francqui Chair (or Collen-Francqui Chair in the bio-medical sector) : This Chair encourages the collaboration and exchanges between Belgian Universities. This, in turn, enriches academic environments, advances academic excellence and interdisciplinary research, and also contributes to strengthen the different universities' reputations. 
3) Mandates :
– The International Francqui Professor (or International Collen-Francqui Professor in the bio-medical sector) promotes inter-university cooperation and allow to strengthen scientific cooperation with foreign countries and to expand the horizons of our young university staff. The visiting scholar not only contributes to ongoing research but also serves as a source of inspiration for students and faculty.
– The Francqui Research Professor (or Collen-Francqui Research Professor in the bio-medical sector) gives the opportunity to a professor or a young researcher to dedicate himself to the research, with a reduced teaching assignment.
– The Francqui Start-Up Grant (or Collen-Francqui Start-Up Grant in the bio-medical sector) focuses on young researchers under the age of 40 who wish to be recruited by the University as academic staff. The allowance offers financial stability to young academics during the critical early stages of their careers, and empowers them to embark on their scientific journeys.
4) The Francqui Fellowships : The Francqui Foundation works together with the Belgian American Educational Foundation, Inc. (BAEF), in the program of scholarships for young Belgians who wish to perfect themselves by staying at an American university.
---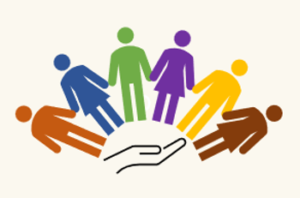 Values
Diversity and inclusion : The Francqui Foundation is committed to providing equal opportunities and does not discriminate in the admission or administration of its activities based on factors such as race, color, ethnic origin, mother tongue, ancestry, gender, sexual orientation, parental or marital status, gender identity and expression, disability, religion, belief, or source of income.
Intergrity and transparency : We are committed to upholding the highest standards of honesty and openness in all our endeavors. Our unwavering integrity ensures that we act with the utmost ethical conduct.