Francqui Chair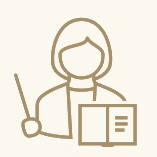 The Francqui Chair, existing since 1933, is one of the cornerstone initiatives of the Foundation. This Chair encourages the collaboration and exchanges between Belgian Universities. This, in turn, enriches academic environments, advances academic excellence and interdisciplinary research, and also contributes to strengthen the different universities' reputations.
The inaugural lesson of such a cycle is usually the opportunity to bring together all the personalities of the discipline concerned.
[Consult the list of titulars]
---
Essential information about an entry
On proposal of the Universities, the Francqui Foundation attributes each year some « Francqui Chairs ». These are created to invite a Professor of another Belgian University, to teach ten hours (comprising the Inaugural Lesson). These hours are not considered as part of the of regular education program but more as an addition.
The Universities themselves invite the owner of a Francqui Chair. The Francqui Foundation reserves the right not to fill in the Chair if the entry file does not meet the strict quality criteria.
The fees for each owner of a Chair amount 6,000 euros. The Foundation pays to the titular of such a Chair, these fees for ten teaching hours. The hours can be distributed at the Professor's best convenience. It is foreseen that the lessons should be given during the academic year. These Chairs cannot be postponed till the next academic year.
Internationalization of the Francqui Chair : Two Chairs are awarded to each complete University of our country. The Board of Directors decided (7th February 2008) that one, and only one of  those both Chairs could be awarded to a foreign personality (attached to an foreign Institution, but preferably European for practical reasons).
A limited number of Chairs is foreseen for University Institutions which are not Complete Universities. The Institution can benefit from a Francqui Chair as long as the quorum of Chairs is not exceeded. As it is necessary to make a selection in this case, the deadline for these applications is September 15.
---
File a submission
There is no limit in the time to introduce applications for the Francqui Chairs. In order to allow an smooth proceeding of these
Chairs, it is nevertheless strongly advised to introduce the applications for an academic year before the beginning of this last, thus preferably before September 15.
Are requested for the application :
Full curriculum vitae incl. date and place of birth of the candidate.
A list of publications
These applications will be sent to the Francqui Foundation in hard copy AND electronically.